Would you like to work in the Netherlands? There are many different jobs in the Netherlands available for foreigners. However, the range of job opportunities does depend on several factors, such as your access to a visa, your previous job experience, your education, and your proficiency in Dutch. However, no matter your skills or level of Dutch, if you know where to look and how to deal with the Dutch work culture, you'll always be one step ahead of your competitors.
In this guide, we'll walk you through the whole adventure of finding jobs in the Netherlands. We'll cover topics including:
The Dutch requirements to work
Useful information about the Dutch job market
The best places for your job-hunting
Some useful tips and tricks to successfully apply for a job
It may not always be easy to find a job in the Netherlands, but this guide will provide you with all the essential information you'll need to succeed and find your Dutch (dream) job.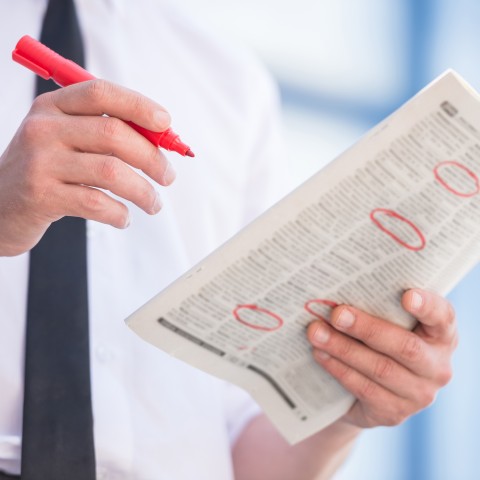 Are you searching for jobs in the Netherlands? DutchPod101 is here to help!
Table of Contents
1. Get Your Paperwork Ready: Requirements to Work
Before we start the Dutch job hunt, let's first dive into some more bureaucratic issues and make sure you have everything you need to find your dream job.
A- Work Visas in the Netherlands
If you're from the European Union (EU), the European Economic Area (EEA), or Switzerland, you're free to live and work in the Netherlands. You will not need to obtain a residence permit or a work permit.
If you're from anywhere else in the world, you'll probably need a work permit as well as a residence permit. Most employees will be able to attain a single permit for both residence and work, but there are some categories of people (such as students or seasonal workers) that will need separate work and residence permits. On the other hand, highly skilled workers and holders of the EU Blue Card will only need residence permits, and no work permits. Check out the official website of the Dutch Immigration and Naturalization Service to find out what kind of permit(s) you'll need.
Are you wondering what the visa requirements are for jobs in the Netherlands for U.S. citizens? You can probably also apply for a single permit that covers both your residence permit and your work permit. There are also other types of visas available, such as that for the Highly Skilled Migrant program. So if you're looking for jobs in the Netherlands for U.S. citizens, make sure to figure this visa paperwork out and discover what the best option will be for you.
B- Language Requirements to Work in the Netherlands
So, can you work in the Netherlands without speaking Dutch?
Well, you don't necessarily have to speak Dutch to be able to work in the country. The Netherlands is home to some international companies where English is the main business language; these companies will be your best bet if you're looking to find jobs in the Netherlands for English speakers. This will especially be the case if you're looking for jobs in Amsterdam, though the Netherlands does have other big cities with international companies.
However, if you are able to speak and understand Dutch, this will definitely increase your job opportunities—especially if you're interested in working for smaller companies. In this case, you'll generally need to be able to speak and understand Dutch in order to participate in the work activities. Learning Dutch will also help you understand the Dutch work culture better, and it may even help you understand your Dutch colleagues better and make you feel more like a part of the team.
Do you speak another language besides English (and Dutch)? This is always in demand as well, so try to make use of your native language as well as other foreign languages you know.
That said, if you're looking for jobs in the Netherlands for U.S. citizens and you only speak English fluently, some companies are looking for people with this linguistic and cultural knowledge.
C- Qualifications to Work in the Netherlands
In general, the Dutch are quite highly educated. For this reason, you have a better chance of finding a job in the Netherlands if you hold a degree (preferably a Bachelor's or a Master's degree). Visit the Nuffic website (the official Dutch organization for internationalization of education) to find out how your degree compares to its Dutch equivalent and whether it meets all the required criteria.
When you move to the Netherlands (or arrive for a job interview), bring your original diplomas, degree certificate, and employer testimonials. You might need to show these original documents when applying for a job.
2. The Dutch Job Market
You now know all that's required to get a job in the Netherlands. However, before you start searching for jobs, it might be a good idea to get to know the Dutch job market. This will clue you in on what to expect and allow you to go into your job hunt well-prepared.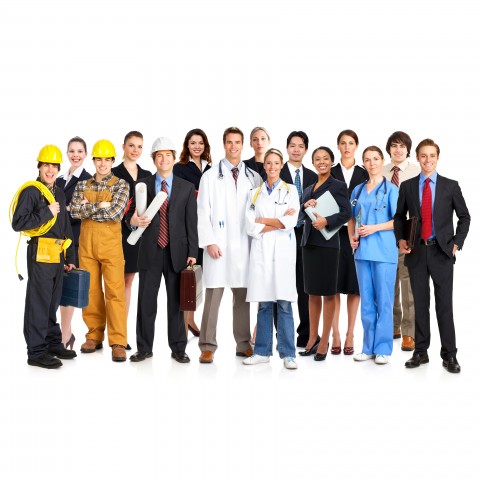 So what are the high-demand jobs in the Netherlands?
A- Possible Vacancies and Jobs for Foreigners
As mentioned earlier, the Netherlands is home to a wide range of international and multinational companies that provide a lot of work opportunities for expats. Dutch international companies alone already include big names such as Philips, Heineken, and the Royal Dutch Shell Group. You'll even be able to find recruitment agencies devoted to placing foreign workers in jobs in the Netherlands.
Some of the more thriving and growing job sectors in the Netherlands are:
IT
Energy
Chemicals
Agriculture and food
Logistics
Health and life sciences
The creative industries
The service industry
So it's in these sectors that you're most likely to find high-demand jobs in the Netherlands. Highly skilled workers, in particular, are in great demand in the country. These include:
Engineers
IT specialists
Professionals with technical skills
Finance professionals
People with experience in sales, marketing, and customer service
Are you searching for jobs in Amsterdam specifically? This vibrant city is home to many big industries, but it's especially known for its tech industry, creative industries, advertising, fashion, and gaming.
B- Job Salaries in the Netherlands
So what kind of job salaries can you expect in the Netherlands? This differs from job to job, so have a look at the Dutch website Gemiddeld Inkomen ("Average Income") which lists the starting salaries for various jobs.
The Netherlands has established a minimum wage that is dependent on age and reviewed bi-annually. The current monthly minimum wage (gross) for full-time work for people 21 years or older is €1,684.80. Your Dutch salary will depend on your field of work, your education level, and your previous work experience. The average annual net salary in the Netherlands is approximately €27,000 (€2,250 per month), which is higher than the EU average (at around €1,470 per month).
C- Work Culture in the Netherlands
The Dutch work culture is characterized by its effective organization, as work is often very structured. Rules, positions, and work conditions are made clear from the beginning and this contributes to a transparent, efficient, and clear work atmosphere. Dutch society is relatively egalitarian and this shows in the organization of the workplace, which is often quite horizontal.
Transparency, proactiveness, honesty, and reliability are highly valued aspects of the work ethic in the Netherlands. The Dutch are direct, and this certainly applies to the workplace. So instead of beating around the bush, it's better to be straightforward and let others know what you think.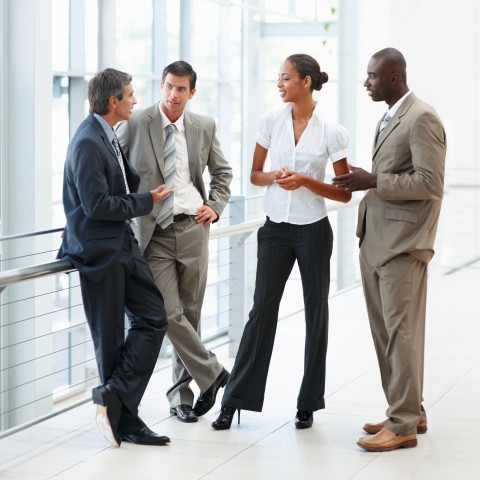 Use your Dutch knowledge to bond with your new Dutch colleagues.
3. How to Find Jobs in the Netherlands
Now that you have a better idea of what you need in order to work in the Netherlands and what to expect from the work culture, let's see how you can find your Dutch dream job.
A- UWV Public Employment Service
The UWV Werkzoekenden ("UWV Jobseekers") website is the employment service of the Dutch government, which works with partner sites as well as employment agencies. You can visit their website to look for jobs in the Netherlands, though it's also a great place to get practical advice, useful information, and tips on finding jobs. The website and its information is in Dutch, so you have to be able to manage some Dutch to use it.
B- Online Job Search Engines
One of the best ways to search for jobs in the Netherlands is via online job search engines. Some of the most helpful websites are:
Are you searching for jobs in Amsterdam? Then you could also have a look at these search engines aimed at the Amsterdam job market:
If you're from the EU, EEA, or Switzerland, you can also use the EURES (European Employment Services) website, a job portal network maintained by the European Commission.
C- Getting Help Finding a Job
Many Dutch companies list vacancies directly with recruitment agencies (uitzendbureaus), where you can find extensive lists of job opportunities in the Netherlands. You can visit the agencies in person, but there are also lots of online recruitment agencies.
Do keep in mind that when you opt to work through a recruitment agency, that recruitment agency is considered your employer because you're working through them. If you want to be hired as a legal employee of a company straightaway, you'll need to find a good werving- en selectiebureau (employment/recruitment agency) instead.
There are recruitment agencies for English speakers or speakers of other languages:
There are also recruitment agencies specialized in certain sectors, such as:
D- Networking
This may be the most important and most common way to find a job in the Netherlands, as most jobs are found through relationships and contacts. Of course, when you're new to a country, this may be more challenging. However, try to see if you have any contacts that may be of help (this could even be a friend of a friend or a cousin of the friend of your uncle). Let everybody know that you're looking for a job (social media can come in handy here) and get the message out there.
If you're already living in the Netherlands (or are able to visit the Netherlands before you move), look for opportunities to meet people with similar interests and genuinely create a bond with people. You could even go to some networking events or try to meet people online. For example, this could mean joining an expat group on Facebook.
There are also special business networking groups for expats and special networking groups for women. And last but not least, there's also the Meetup website where you can meet people with the same personal or professional interests in a wide variety of cities in the Netherlands.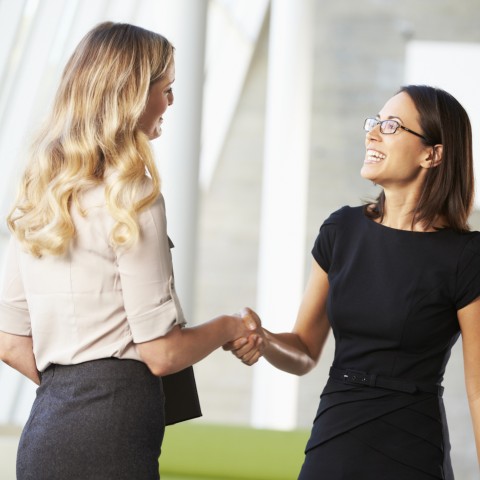 Where would you go to network in the Netherlands?
4. How to Successfully Apply for Jobs in the Netherlands
You've got your paperwork ready, you know all about the Dutch job market, and you've found some very interesting job vacancies. Now it's time to apply for those dream jobs in the Netherlands.
If you're able to impress the recruiter and comply with the company's needs, you'll be invited for an interview that may or may not be accompanied by a skills test, depending on the job you've applied for.
So how does one successfully apply for jobs in the Netherlands?
A- CV and Cover Letter
The job application processes in the Netherlands are quite similar to those in other countries. You generally have to send your Curriculum Vitae (CV), along with a cover letter that explains why you're interested in the job and why you would be a good fit.
You'll have a lot of competition when applying for jobs in the Netherlands, so it's crucial that your CV and cover letter stand out. So make sure they're up-to-date, easily readable, and show that you're different from the rest. The Dutch value short CVs (no longer than two pages), and other than showing your education and work experience, it's also important to show some extracurricular and leisure activities (which show who you are outside of work). Your cover letter should also be short (preferably one page) and should be tailored to the job you're applying for.
Should you write your CV and cover letter in Dutch or in English? This depends on whether the vacancy indicates a certain language; if not, it would be best to write it in the same language as the vacancy.
B- Tips for a Job Interview (in Dutch)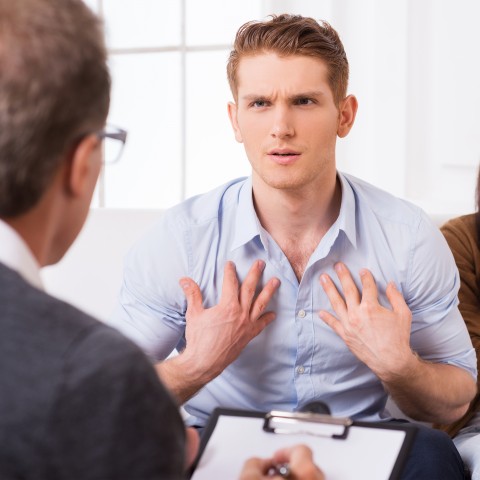 What to do and what not to do at a Dutch job interview
You've been selected and now it's time to make a great impression at your job interview. The Dutch job interview will probably be similar to what you're used to in your own country, though due to the Dutch culture there may be some cultural differences. Here are a few pointers for you:
Be direct and be clear. As mentioned earlier, the Dutch are very direct in their communication and they also appreciate this from others. So try to be clear, straightforward, and to the point in your job interview.
Come prepared. Do some research about the company and the position. The Dutch will expect you to do this research; if you fail to do so, you may appear unprepared or even uninterested.
Ask questions. In a Dutch job interview, you'll always have room to ask a question. Make use of this space as it will show your interest; you may even use it to show off your knowledge of the company or the job.
Be on time. The Dutch view being late as disrespectful, and being on time (or even early) to a job interview is especially important. Being late for a job interview in the Netherlands will likely cost you the job.
Will you have a job interview in Dutch? Have a look at these 10 Lines You Need for Introducing Yourself and Words and Phrases for HR and the Recruitment Process vocabulary lists with useful audio recordings to perfect your Dutch pronunciation.
5. How DutchPod101 Can Help You Get a Job in the Netherlands
In this guide, you've learned how to search for jobs in the Netherlands. This includes:
The necessary paperwork
Requirements to work in the Netherlands
Inside information on the Dutch job market
Tips on where to look for jobs in the Netherlands
The high-demand jobs in the Netherlands
Crucial information on how to successfully apply for a Dutch job
Are you ready to find that dream job in the Netherlands? Or would you first like to improve your Dutch a bit more so that you can really make an impression with your Dutch knowledge? This will definitely increase your chances of landing that job!
DutchPod101 has tons of free resources and vocabulary lists with audio recordings that can help you prepare for your job search:
Would you like some special attention? Remember that we also offer a Premium PLUS service with personal one-on-one coaching: MyTeacher. Let your private teacher help you with some professional Dutch vocabulary, verbs, pronunciation, and much more. You'll receive personalized exercises, constructive feedback, and interactive assignments.
Happy learning, and good luck with your job search!