Wouldn't it be nice if you could improve your Dutch sitting on the couch watching TV? Yes, learning Dutch can really be this fun. If you combine watching Dutch language TV shows with a Dutch language course, you can greatly improve your understanding of the language.
Luckily for you, there are many Dutch TV shows to watch, in every genre—Dutch comedy TV shows, cartoons on the Nickelodeon Dutch TV channel, crime series, Dutch reality shows, and more. There's really something for everyone, and for every learner regardless of their current skill level.
In this article, we'll first explain how watching Dutch TV can boost your Dutch. After that, we'll give you tips on where to watch Dutch TV series. And last but definitely not least, we'll give you a selection of the best Dutch TV shows and series.
Enjoy!
Table of Contents
1. 4 Reasons Why Watching Dutch TV Shows Will Help You Learn Dutch
It almost sounds too good to be true: learning a language while watching TV. Luckily, it's really true. Here's why watching TV shows in Dutch will really help you improve your language skills.
1. It lets you sit back and observe
In real Dutch conversations, you don't have the time to sit back, observe, and think about what the other speaker is saying. Luckily, Dutch TV shows can provide you with this learning opportunity. You can just sit back, watch the shows, see how the speakers are using certain words, and expand your vocabulary. Is there something you don't understand? Take some notes and look it up later.
2. It allows you to see the Dutch culture in action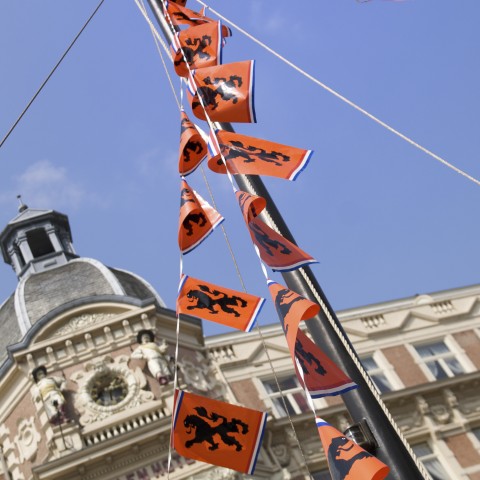 To be able to speak Dutch, you need to know the vocabulary. However, that's not enough.
You also need to know something about the Dutch people and how they use their language. You need to become familiar with the Dutch culture.
A great way to immerse yourself into the Dutch culture is by watching Dutch TV (especially if you're not in the Netherlands while learning the language). It's a fun way to learn the nuances of the Dutch language, and how turns of phrase can communicate different meanings.
3. It stimulates multiple senses
When you watch Dutch television series, multiple senses will be stimulated simultaneously (your eyes and your ears). This stimulation of multiple senses is a great way to make connections between sounds and images.
If someone is talking about a cake on Dutch TV while showing it to the camera, your brain connects the image with the sounds. And voila, you've actually learned and retained the new word.
4. It's entertaining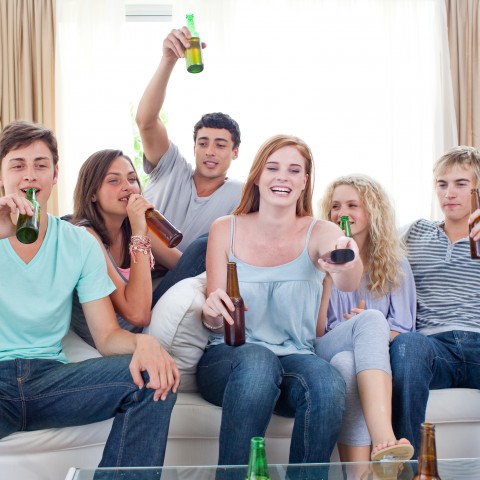 Learning a language may sometimes get a bit dull, so try to spice things up with fun learning activities. We all prefer to do things that are fun. When something is fun, you stick to it.
So when you get hooked on a new favorite Dutch TV show, you'll really make an effort to keep on watching it and trying to understand it.
2. How Can You Watch the Most Popular Dutch TV Shows and Series?
There are several different ways to watch Dutch TV shows internationally, wherever you are:
3. For Beginners
Let's have a look at some great Dutch TV shows for beginners. These are an excellent source of entertainment and will help you continue to build a strong language foundation.
1. Buurman en Buurman
Buurman en Buurman ( "Neighbor and Neighbor" ) is a Czechoslovakian animated show about two clumsy but resourceful neighbors. In each episode, the neighbors do chores, but this often goes completely wrong in a humorous way. Because of the easy language and dry humor, it's fun for children and adults. The voices in this Dutch version are provided by Kees Prins and Siem van Leeuwen.
→ This show is in Dutch, but the catchphrase "a je to!" is in Czech. It means "And that's it!" and the characters say this after their chores are "done." So don't confuse this phrase with Dutch.
2. NOS Jeugdjournaal
NOS jeugdjournaal ( "NOS Youth Journal" ) is a Dutch television news program for children. It has a daily evening program, running every night for twenty minutes on NPO 3, as well as a short program in the morning during the week.
The Jeugdjournaal presents real news in language that young viewers can understand. Furthermore, the presenters and reporters speak very clearly. This makes it one of the best Dutch TV programs for beginners.
3. Time to Dance
Did you know that the Dutch have created some of the most famous talent shows worldwide? One of these great talent shows is Time to Dance. This talent show searches for the best dance talent in the Netherlands. Not much is said but a lot is felt, and watching this Netherlands TV show is a great way to understand Dutch emotions.
The expert jury, which consists of Dan Karaty, Robin Martens, and Gianinni Semedo Moreira, judge individual dancers, duos, and groups, on their dance talent. The show has had one season on RTL 4.
Here are a couple of phrases you'll hear often on this show:
→ 30 seconden om te laten zien wat je kan. ( "30 seconds to show what you can do." )
→ Je krijgt maar één kans! ( "You only get one chance!" )
4. Goede Tijden, Slechte Tijden
Goede Tijde, Slechte Tijden ( "Good Times, Bad Times" ), also called GTST, is the most famous Dutch soap opera. As it should be, this series is full of drama and therefore very addictive. We think this is one of the best TV shows for learning Dutch because you'll soon be hooked on the story, which revolves around family, friendship, love, and deceit.
The language is clear and the topics aren't that complicated, making it great for Dutch beginners. The GTST cast has many famous actors, such as Caroline de Bruijn, Erik de Vogel, Marly van der Velden, and Ferry Doedens. The show runs from Monday to Friday at eight p.m. on RTL 4.
4. For Intermediate Learners
Now we'll continue with some of the top Dutch TV shows for intermediate learners.
1. Ik vertrek
This television program follows Dutch families as they journey abroad. They move to another country where they, for example, start a hotel or restaurant. And as you can imagine, a move like this is not without struggles—but that's also what makes the program fun.
The participants may sometimes have quite a dialect, making their speech difficult to understand. However, once abroad, they'll also speak English, French, German, or whatever the language of their new country is. Who knows, you might even find an episode where a Dutch family is moving to your country.
Here are some phrases you'll hear often throughout the show:
→ Nou, houdoe hè. ( "Well, goodbye." )
          ● Houdoe is only used in the southern part of the Netherlands.
→ Hier komt de badkamer…. ( "The bathroom will be here…" )
→ Welkom in Frankrijk! ( "Welcome to France!" )
2. Toon
A little while ago, Netflix got a new Dutch TV show: Toon. This is one of the best funny Dutch TV shows of recent times.
Toon is about a hesitant composer of advertising jingles. The show begins with Toon (played by Joep Vermolen) coming home to find that his sister has organized a surprise party. Toon just wants a quiet evening, but people ask him to play something on his guitar. Toon sings a song suggesting that his guests shouldn't stay too long at his party. The song is recorded with a cell phone and ends up on YouTube. The next day, the song has been watched by more than one million people and Toon is famous.
Toon is an easy and funny show that reflects Dutch humor. Therefore, it's a perfect way for the intermediate learner to get to know the Dutch culture.
Here are some common phrases that come up in the show:
→ Wanneer ga jij een liedje spielen? ("When will you play a song?" )
→ Het onverwachte succes van uber loser Toon. ( "Big loser Toon's unexpected success." )
→ Iedereen wil je hebben Toon. ("Everyone wants to have you, Toon." )
3. Moordvrouw
In the police show Moordvrouw (Literally "Murder Woman," but it refers to a woman who's really amazing or beautiful), a detective team in the province of Friesland solves murder cases.
The main character Fenna Kremer, played by famous actress Wendy van Dijk, is a scattered and impulsive police inspector who tries to solve special cases with her colleagues. Other famous actors in the cast are Renée Soutendijk, Thijs Römer, and Porgy Franssen.
This is considered one of the best Dutch crime TV shows, sure to have you hooked. The clear language also makes it perfect for intermediate Dutch learners.
Here's some vocabulary to get you started:
→ We zijn een team. ( "We are a team." )
→ U lapt het recht aan uw laars, mevrouw Kremer. ( "You ignore the law, Mrs. Kramer." )
          ● Literally: "You patch up the law onto your boot, Mrs. Kramer."
4. Penoza
The exciting drama series Penoza gives you insight into the Dutch organized crime scene.
Penoza tells the story of Carmen van Walraven (played by the great actress Monic Hendrickx), who finds out that her husband plays a very important role in the organized crime world. She forces him to stop; however, he is suddenly liquidated. Carmen then suffers from all kinds of threats, after which she chooses her one way out: she works toward the top of organized crime.
This TV show ran for several seasons on NPO3 and even has a movie. It's definitely the kind of show that will get you hooked, and you'll work hard to try and understand everything. Luckily, the language is clear and sometimes mixed with some English and Spanish.
→ Weet je wel wie je beschermt? ( "Do you know who you are protecting?" )
→ Ik ga mijn familie niet verraden. ( "I'm not going to betray my family." )
5. For Advanced Learners
Let's now see the more advanced stuff. These are the best TV shows to learn Dutch if you already have some knowledge and experience under your belt.
1. Zondag met Lubach
Zondag met Lubach ("Sunday with Lubach" ) is a late-night show with Arjen Lubach as the bold and thorough host. From behind his desk, Arjen reads the news from the past week in a satirical and playful way. He does this on the basis of excerpts from the media from the previous week.
Watch this show to learn more about the culture and dry humor of the Dutch. It may be a bit hard to understand sometimes, as it often refers to the Dutch culture and current affairs. But if you understand it as an advanced Dutch learner, you'll really get to know the Netherlands better.
These are phrases you'll hear over and over again on this show:
→ Dit was zondag met Lubach. ( "This was Sunday with Lubach." )
→ Bedankt voor het kijken. ( "Thanks for watching." )
→ Tot volgende week! ( "Until next week!" )
2. De wereld draait door
In De Wereld Draait Door ("The World Goes On"), or DWDD, host Matthijs van Nieuwkerk has live conversations with well-known and less well-known guests in the fields of politics, science, sports, culture, and media. Talks can be about anything related to the news, information, or entertainment. Matthijs is always assisted by a famous co-host.
The program also devotes attention to music from the Netherlands and abroad. It's a great way to get to know the Dutch culture. However, be aware that they can speak very quickly (especially Matthijs) and there may be references to a lot of Dutch people you don't know.
You can watch this show every weeknight at seven p.m. on NPO1.
3. Undercover
This Dutch-Belgium production, currently on Netflix, is all about Ferry Bouman (played by Frank Lammers), one of the largest ecstasy producers in the world.
Ferry lives a dream life in a country house on the border between the Netherlands and Belgium. But everything changes with the arrival of two undercover agents (played by Anna Drijver and Tom Waes) who try to disrupt Bouman's network.
This show is full of dialects, both Dutch and Belgium, so it may be a challenge to follow along. But the show is definitely worth it.
4. De luizenmoeder
De luizenmoeder ( "The Lice Mother" ) is one of the best Dutch comedy TV shows, set at the primary school De Klimop ( "The Ivy" ).
In the show, you follow the lives of the parents and teachers of this school. The director Anton (Diederik Ebbinge), the teachers, and the parents are all quite peculiar. This Dutch TV show is a great hit in the Netherlands because of its dry humor and bizarrity.
It may be difficult sometimes to understand its weird references, but it will give you a (crazy and exaggerated) insight into how things (sometimes) work in the Netherlands.
→ Dat vinden wij niet raar, dat vinden we bijzonder. ( "We don't find that strange, we find that special." )
→ Niet meer zwaaien. ( "Don't wave anymore." )
→ Wat is dit jammer jongens. ( "What a shame, guys." )
→ Hallo allemaal, wat fijn dat je er bent. ( "Hello everyone, how nice that you are here." )

→ Would you prefer to see a Dutch movie? Have a look at these Useful Words and Phrases for Going to the Movies.
6. How DutchPod101 Can Help You Learn More Dutch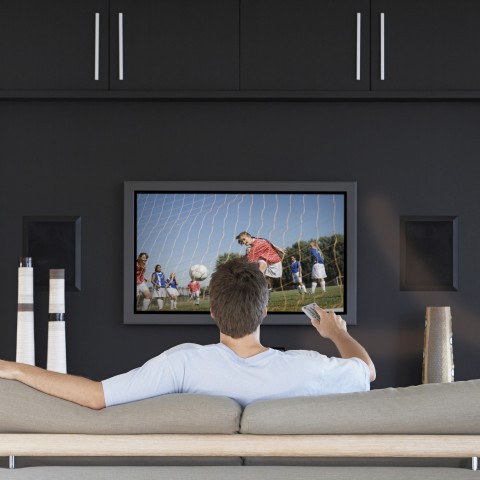 In this guide, we've given you an overview of the best Dutch TV shows and series. These shows will allow you to really boost your Dutch knowledge while having fun. You've also learned where to find these, and many other, Dutch TV shows. Get hooked, sit back, observe, and learn many new Dutch words, word usage, and cultural insights.
Would you like to improve your Dutch to better understand these Dutch shows? Have a look at DutchPod101's many free resources, such as vocabulary lists with audio recordings. This way, you can practice your listening skills and understand the Dutch programs even more.
Maybe you would like a private teacher? DutchPod101 also offers personal one-on-one coaching with the premium MyTeacher service. Boost your Dutch with your private teacher's interactive exercises, personalized feedback, and useful tips.
In the meantime, let us know in the comments if there are any good Dutch TV shows we didn't include in this list! Which one do you want to watch first? We look forward to hearing from you.