In the Netherlands, Easter Monday is a public holiday, celebrated just as much as—if not more than—Easter Sunday. The Dutch celebrate this major religious holiday with a range of fun and adventurous traditions, some of which you may be familiar with!
In this article, you'll learn about Easter in the Netherlands, how it's celebrated, and gain some new vocabulary while you're at it. Let's get started.
1. What is Easter Monday?
On Easter, Christians celebrate the Resurrection of Jesus three days after his crucifixion. According to Christian belief, he died to take on the sins of the world and then resurrected to prove his triumph over death.
Easter Monday is the day following the actual Easter holiday. In the Netherlands, Easter Monday is a continued celebration of Easter Sunday, with lots of fun and unique traditions, beginning on Carnival Day, before Lent.
2. When is Easter Monday in the Netherlands?
The date of Easter Monday varies from year to year. For your convenience, here's a list of this holiday's date for the next ten years.
2020: April 13
2021: April 5
2022: April 18
2023: April 10
2024: April 1
2025: April 21
2026: April 6
2027: March 29
2028: April 17
2029: April 2
3. Easter Celebrations in the Netherlands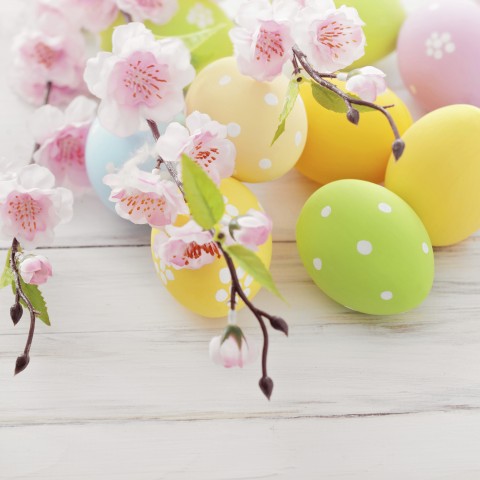 Aside from the holiday's religious meaning, family (familie) is a major aspect of how people in the Netherlands celebrate Easter. Children enjoy going on an Easter egg (paasei) hunt, indulging in sweet treats, and painting their own Easter eggs, much like they do in the United States. On Easter Monday, children also participate in other egg-related games; one such game is an egg-cracking competition, also called an eiertikken contest.
Entire families or groups of friends may also have a good time going to the beach (strand) or out shopping (winkelen) for Easter deals. Easter markets in the Netherlands often sell chocolates, Easter eggs, and paint sets for children to use for egg decorating.
Dutch Easter traditions always involve a large lunch (lunchen) with friends and family. Easter food in the Netherlands is typically prepared on Easter Sunday, and leftovers are eaten on Easter Monday. Some of the most common foods include various types of bread and pastries, smoked fish, and certain breakfast items. The Dutch often grace the Easter brunch table with decorated willow branches.
Other popular Easter traditions in the Netherlands include burning bonfires, playing sports, going to amusement parks, riding bikes—basically anything that involves enjoying the great outdoors in early spring!
4. From Holland to Italy
Did you know that the Easter flowers in St. Peter's Square in Rome are provided by Holland?
Each year at the end of his Easter speech, the Pope gives Holland a little extra attention for this reason. He says, "Thank you for the flowers," in broken Dutch!
5. Essential Easter Monday Vocabulary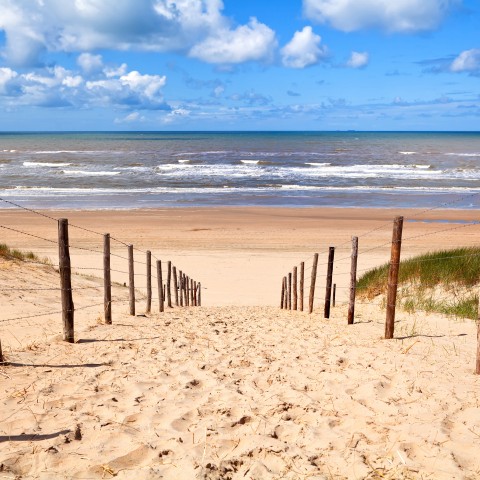 Ready to review some of the vocabulary words from this article? Here's a list of the most important vocabulary for Easter Monday!
Maandag (n) — "Monday"
Strand (n) — "Beach"
Pasen (n) — "Easter"
Druk (adj) — "Crowded"
Festival (n) — "Festival"
Familie (n) — "Family"
Winkelen (n) — "Shopping"
Amsterdam (pr. n) — "Amsterdam"
Lunchen (n) — "Lunch"
Paasei (n) — "Easter egg"
Vrije (adj) — "Free"
To hear the pronunciation of each word, and to read them alongside relevant images, be sure to visit our Dutch Easter Monday vocabulary list!
Final Thoughts
We hope you enjoyed learning about Easter Monday in Dutch culture with us, and that you were able to take away some valuable information.
Do you celebrate Easter in your country? If so, are traditions there similar or pretty different from those in the Netherlands? We look forward to hearing from you in the comments!
If you want to learn even more about Dutch culture and holidays, DutchPod101.com has you covered:
Whatever your reasons for wanting to learn the Dutch language or immerse yourself in the culture, know that DutchPod101.com is the best way to expand your knowledge and improve your skills. With tons of fun and effective lessons for learners at every level, there's something for everyone.
Create your free lifetime account today, and start learning with us. 🙂