Nearly a quarter of the Dutch population identifies as Roman Catholic, making this the most prominent religion in the country. As such, it should come as no surprise that many Dutch people celebrate the Christian holiday Driekoningen (Epiphany), also known as Three Kings Day.
In this article, you'll learn what Epiphany is all about and explore a variety of Dutch traditions for this holiday. Let's get started!
1. What is Epiphany?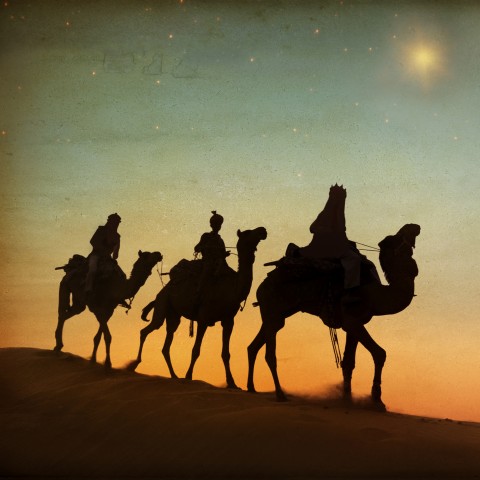 Epiphany is a religious feestdag (holiday) on which Christians commemorate the three wise men who followed a bright star to find Baby Jesus. This is not a public holiday in the Netherlands, though it is still an important holiday for Catholic and Protestant believers in the country.
The story behind the Epiphany holiday is as follows:
Three wise men named Melchior, Caspar, and Balthazar noticed an unusual star in the sky while they traveled. Amazed by the sight, the trio decided to follow after it and were led to the birthplace of Jesus. Seeing this as the openbaring (revelation) of their Savior being born, they offered Jesus gifts of gold, frankincense, and myrrh.
Many Christians consider this a key event in the story and life of Jesus. During Christmas services several days before, many kerken (churches) read the story from the Bible or host a play outlining the story.
2. When is Epiphany Celebrated?
Each year, most countries celebrate Epiphany on January 6. Some churches, however, hold their celebrations on the Sunday following this date.
3. How is Epiphany Celebrated?
Despite Epiphany not being a public holiday, there are plenty of celebrations each year.
One of the most common Three Kings Day traditions is for primary schools to host plays or skits at their local church. These plays will involve kinderen (children) dressing up in costumes to represent the different characters and figures in the story: the three wise men, Mary, Joseph, King Herod, Baby Jesus, and even the animals!
There is an annual parade in Maastricht during Epiphany, so make sure to check it out if you get a chance. The main feature is several men fully costumed to look like koningen (kings), riding on horses and donkeys. They are accompanied by people dressed as shepherds, as well as Mary, Joseph, and Baby Jesus. Sometimes, children will march alongside the procession carrying lantaarns (lanterns).
In times past, Epiphany was associated with baptism and doop (christening). This tradition still carries over to some extent, with baptism water being consecrated on this day. This consecrated water is then used to bless people's homes, after which the letters C+M+B are written with chalk on their doors. There are two schools of thought concerning what these letters mean:
1. They could stand for the Latin phrase meaning, "Christ, bless this house."
2. They could also represent the names of the three wise men (Caspar, Melchior, and Balthazar).
Epiphany in the Netherlands is a favorite holiday among children, if for no other reason than all of the sweets and geld (money) they receive! Similar to Halloween, children dress up in costumes representing the three wise men and go from door to door while carrying lanterns. They sing songs at each door and are then rewarded with a variety of sweets and candies (and sometimes even money). The act of carrying lanterns originates from the belief that the lantern light wards off evil; the giving of treats is rooted in the pagan tradition of sacrificial meals.
4. King's Cake
As most good holidays are, Epiphany is also a time to enjoy some delicious food!
While traditional holiday foods are common on this day, the most popular food item is King's bread. This sweet treat is a round-shaped loaf of bread made with ingredients such as flour, sugar, yeast, milk, and almond paste.
Inside the bread, one bakes three uncooked beans: two white beans and one dark. The person who receives the dark bean in their slice of bread is considered 'king' or 'queen' for that day. Some believe this also predicts luck for the coming year.
→ We have an entire lesson dedicated to Sweets and Desserts in the Netherlands. If you have a sweet tooth on you, make sure to check it out!
5. Essential Vocabulary for Epiphany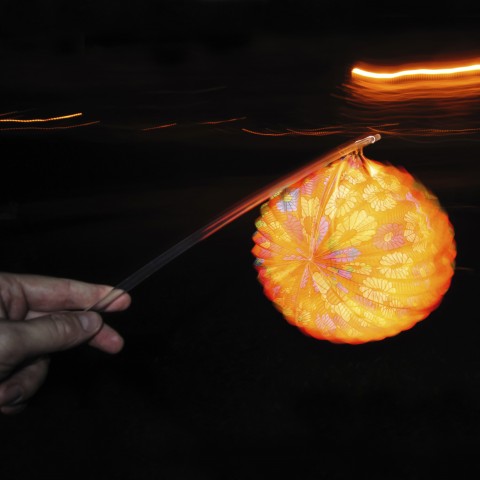 To conclude, let's review some of the Dutch words used in this article, plus a few more!
Geld (Money)
Snoep (Candy)
Kind (Child)
Kerk (Church)
Feestdag (Holiday)
Bijbel (Bible)
Zingen (Sing)
Lied (Song)
Driekoningen (Epiphany)
Lantaarn (Lantern)
Koning (King)
Openbaring (Revelation)
Verkleden (Disguise)
Doop (Christening)
You can also visit our list of Dutch Vocabulary for Epiphany to hear the pronunciation of each word and practice along with the audio.
Final Thoughts
While Epiphany is not as big a deal in the Netherlands as it is in many other European countries, there are still plenty of holiday traditions associated with this day. Do you celebrate Epiphany in your country? If so, how do your traditions compare to those in the Netherlands?
We hope you enjoyed learning about this little slice of Dutch culture with us and that you feel inspired to continue learning.
DutchPod101.com is the best place to learn about Dutch culture alongside the language. Most of our lessons combine grammar points, vocabulary lists, and cultural insights so that you get the most out of your study time. We provide lessons and other learning materials for learners at every level, so you can jump right in no matter where you are on your language learning journey.
Not sure where to start? How about reading more articles on popular Dutch holidays? We recommend the following:
Happy learning!