Would you like to improve your Dutch while having fun? No, it's not too good to be true. 
Learning a language is more than just cramming endless vocabulary lists into your memory or picking your brain to understand those tricky Dutch grammar rules. To really learn Dutch, it's crucial that you find ways to make learning more fun. If you enjoy learning, you'll stay motivated.
So what might be a fun Dutch learning method? As the title already gave away, you can have fun and learn Dutch online with YouTube. 
Yes, YouTube is a great medium for improving your Dutch. There are several Dutch YouTube channels dedicated to teaching foreigners the language, and plenty more that you can watch just for fun and still pick up the language. And due to YouTube's infinite offering of videos, you'll never get bored! 
In this article, you'll discover the ten best Dutch YouTube channels in a variety of categories. Starting with the DutchPod101 channel, you'll find everything you need to immerse yourself in the Dutch language and make quick progress.
Table of Contents
1. Learning Dutch Online with YouTube
Ready to improve your Dutch on YouTube? 
To make it easy for you to find what you need, we'll provide you with a category, a level, and a short summary of each channel. 
Have fun and learn some Dutch!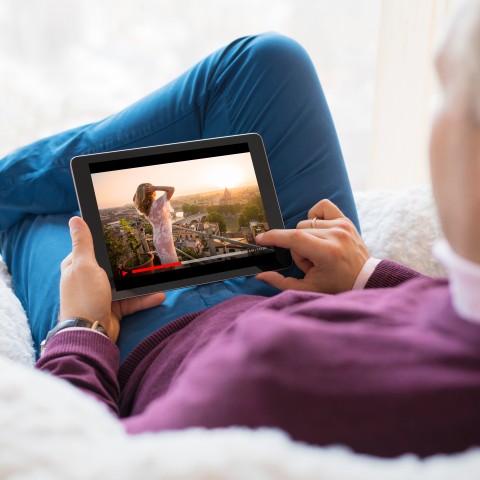 Category: Language
Level: All levels, depending on the video
Since you're already familiar with DutchPod101, you might also know about the DutchPod101 YouTube channel. And let's be honest—there's just no better YouTube channel out there for learning Dutch. 
Thanks to our wide variety of free content, you'll surely be able to find what you're looking for. You name it and the DutchPod101 YouTube channel has it: from grammar and vocabulary to listening, pronunciation, podcasts, and cultural insights. Our channel features some great tools for improving your Dutch, such as listening comprehension videos, new word exercises, and useful videos on how to learn Dutch online with YouTube. 
This channel really has all the resources you need, for all levels and about every topic imaginable.
Category: Language & Culture
Level: All levels, depending on the video
Don't worry, we won't spend the entire article tooting our own horn. There are many other Dutch language YouTube channels that will help you improve your Dutch in a diverse and interactive manner. 
Dutchforn00bs is such a place, offering insight into Dutch grammar, pronunciation, and culture.
As you learn Dutch, YouTube videos like those on Dutchforn00bs will prove to be an invaluable resource. This channel provides a diverse offering of videos on numerous language and culture topics, and breaks them down for easy comprehension. To give you some examples, this channel has videos on the pronunciation of letters, grammar tutorials, and speaking tips.
Category: Language
Level: All levels, depending on the video
We continue with another channel that might just be a nice distraction from your Dutch textbooks. Learn Dutch with Niels! offers several useful video lessons on learning Dutch, from basic grammar to word order. Dutch YouTuber Niels is a former teacher with a passion for his old profession; you'll certainly notice this in his Dutch lessons on YouTube.
On this channel, you can expect to learn more about Dutch sentence structures, grammar, and the meaning and use of verbs. In addition, you'll learn to produce your own sentences and ultimately become a more flexible and autonomous Dutch speaker.
Category: Language
Level: All levels, depending on the video
Improve your Dutch by watching these videos in chronological order; we recommend starting at the bottom of the page and working your way up. This way, you'll start with the easier lessons, and flow with the logical order of the videos. So sit back, enjoy the show, and learn more about basic Dutch words, pronunciation, spelling, and grammar. Each video features spoken and written Dutch, as well as simple English subtitles. Practice your pronunciation and really learn to speak Dutch with YouTube.
The videos on this channel are made by a Dutch YouTuber named Rozemarijn (Rosemary). She studied Dutch Language and Literature at the University of Utrecht, and started making videos for family members who grew up abroad.
Category: Language & Culture
Level: All levels, depending on the video
Let's give you one more Dutch language learning YouTube channel: Learn Dutch with Alain. Dutch YouTuber Alain is a Dutch language teacher who uses his classroom experience to create diverse, fun, and interactive videos. 
You can definitely say that his channel has a wide variety of lessons, from learning new words to useful learning tools and interactive exercises—you can even listen to the news in slow Dutch! With humor and precision, he tackles all of the typical challenges you'll face when learning Dutch. 
And with a new video out every Monday, you'll have more than enough to see and learn.

Category: Culture
Level: All levels; the content is in English
How can a language really be useful if you can't understand the country's context and culture? 
Lucky for you, if you want to brush up on Dutch culture, YouTube has you covered. 
After learning a bit about the Dutch language with the channels above, just sit back and watch something from The Netherlands & Dutch Culture. Each video works with a certain theme, often linked to topics that are hot and happening. In each video, you'll not only get a fun and clear description of Dutch culture, but also learn some Dutch words related to the topic. 
Category: TV Shows
Level: Beginner
Watching cartoons and other Dutch children's TV shows: could learning Dutch be any more fun?
You might be familiar with Nickelodeon, the American television channel for children. But did you know that a lot of other countries (such as the Netherlands) also have their own Nickelodeon channel in the native language? 
Luckily, Nickelodeon Nederlands allows you to watch your favorite kids' shows on YouTube in Dutch. We're talking about such shows as SpongeBob SquarePants, The Thundermans, School of Rock, and Henry Danger!
What are you waiting for?
Category: News
Level: Beginner
NOS jeugdjournaal ("NOS Youth Journal") is a Dutch television news program for children. It presents real news in language that young viewers can understand. The presenters and reporters also speak very clearly, making it the perfect news medium for Dutch language learners. Even beginners will find much of the content comprehensible due to the simple language and fun videos! 
This Youth Journal has a daily evening program on the Dutch television, running every night at seven o'clock for twenty minutes on NPO 3, as well as a short program in the morning during the week. A lot of these stories are afterwards posted on the NOS Jeugdjournaal YouTube channel.
Category: TV Shows
Level: Intermediate
Improve your Dutch listening skills by watching these entertaining and informative videos. You won't be able to stop watching these guys and their crazy experiments.
Can you function when the world is literally turned upside-down? Can you get a mosquito drunk with blood from a drunk human? In the Dutch TV show Proefkonijnen ("Guinea pigs"), Jurre Geluk and Kaj van der Ree will give you down-to-earth answers to the craziest questions.
And luckily, you can also enjoy it on YouTube. Because these videos are very entertaining and fun, with a lot of self-explanatory images, they're perfect for intermediate learners. Watch the show, have a laugh, and try to understand what's going on. (Believe us, they'll make you want to understand it all.)
Category: Music
Level: All levels
With these Dutch music playlists, you'll be able to discover a lot of Dutch music. And as you might know, listening to music helps you get familiar with a language. By listening to your favorite music genres in Dutch, you'll both familiarize yourself with the pronunciation and start to understand the lyrics. 
You can just play the music in the background or start dancing to it. And don't forget to look up the lyrics to improve your understanding. Soon, you'll be singing along!
2. How DutchPod101 Can Help You Learn More Dutch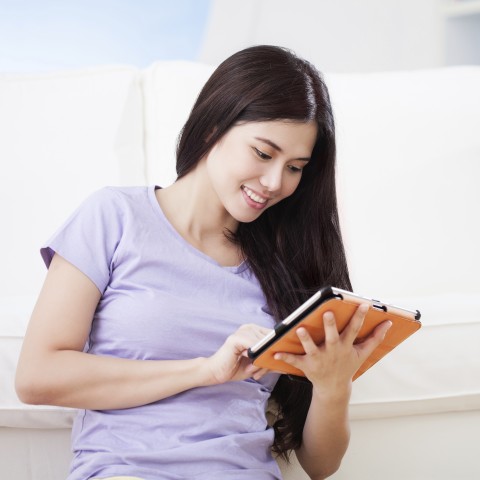 In this guide, we've shown you which channels you can't miss when you want to learn Dutch online with YouTube. Your first stop should definitely be the DutchPod101 YouTube channel, with great podcasts, grammar and vocabulary lessons, and other YouTube videos dedicated to the Dutch language and culture. Be sure to explore our Playlists to easily find the category and topic you need. You'll quickly see why we confidently say it's the best channel out there! 
And of course, if you would like to see some additional pronunciation, culture, news, cartoons, comedy, or music videos, you have the other channels to pick from. 
So which YouTube channel will you watch first? Or would you like to improve your Dutch first so that you can really get the most from these YouTube channels?

To get a head start on your language learning, we recommend that you check out the many free resources from DutchPod101, especially our themed vocabulary lists with audio recordings.
Would you prefer a private teacher? DutchPod101 has the MyTeacher service for Premium PLUS members, through which you can get personal one-on-one coaching. Improve your Dutch quickly with your private teacher's personalized feedback, tips, and interactive exercises.
Whatever path you choose from here, we wish you very happy Dutch learning!