If you grew up celebrating Halloween, then you already have a good idea of the main component of Carnaval celebrations in the Netherlands: dressing up in costume! But what about the bar-hopping? Or the insane float parades? And how exactly did this holiday originate?
In this article, we'll discuss the key aspects of Carnaval in the Netherlands and provide you with a list of useful vocabulary to know for the holiday. Enjoy!
1. What is Carnival in the Netherlands?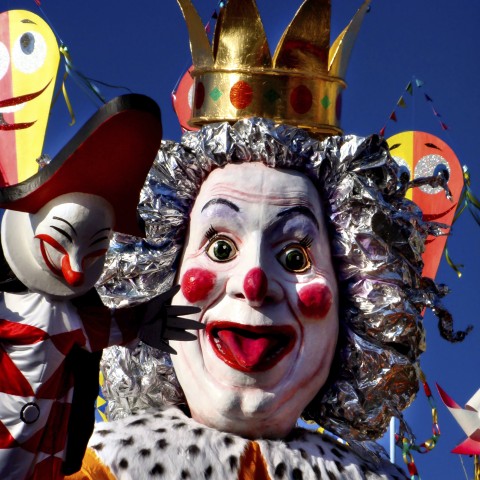 Carnival (also spelled Carnaval) is a three-day Christian celebration observed in several countries around the world. The Dutch Carnaval is mainly celebrated in the nation's southernmost regions—especially in Limburg and Brabant—which are largely Katholiek (Catholic).
The holiday originated from a pagan tradition that encouraged heavy feasting prior to winter food shortages. Over time, Carnival became more associated with Catholicism and eventually came to be celebrated as a way to indulge and use up perishable food before Lent.
However, even in the more religious regions of the Netherlands, Carnival has lost most (if not all) of its religious meaning. From a social point of view, the holiday is also a time to reverse societal roles: those who are poor can mock the rich by wearing silly clothing, people can show defiance toward authorities, and everyone is expected to dress like—and become—a different person or character for the duration of the holiday.
Carnival in the Netherlands is really just a time of fun, laughter, and letting go of one's daily worries and frustrations. It can be a crazy time, but also an opportunity to make great memories!
2. Dutch Carnival Dates
Because the dates of Carnival depend on the dates of Easter and Lent, it takes place on a different day each year. The holiday immediately precedes the other major religious holidays of Vastenavond (Shrove Tuesday) and Aswoensdag (Ash Wednesday). For your convenience, here's an overview of its start and end dates for the next ten years.
2021: February 14 – February 16
2022: February 27 – March 1
2023: February 19 – February 21
2024: February 11 – February 13
2025: March 2 – March 4
2026: February 15 – February 17
2027: February 7 – February 9
2028: February 27 – February 29
2029: February 11 – February 13
2030: March 3 – March 5
3. Traditions for the Dutch Carnival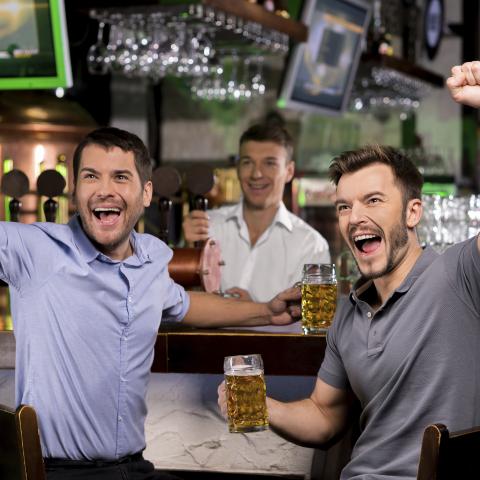 This vibrant traditie (tradition) begins once a "key to the city" has been given to the Carnival Prince, a member of the region who has been chosen by the Carnival Committee. Once the keys have been handed over, it's time to unlock the fun!
From this moment on, you can find myriads of people in any given kroeg (pub). Drinking is a major part of this holiday, and rightfully so—Carnival is meant to be a time of lightheartedness and jest. It's also the perfect occasion to feesten (party) and don a unique kostuum (costume). Many people verkleden (dress up) as clowns, jesters, royalty, animals, food items, and even as the opposite gender!
People perform a popular dance during this holiday called the Polonaise. This is a traditional Polish dance (Polonais is French for "Polish"), and it was first incorporated into Dutch Carnival celebrations in the 1400s. It is a slow style of dance done in triple meter. Another popular dance style is the hossen, during which a group of people jumps up and down together.
If you want to experience a Carnival parade, the Netherlands will have plenty of them! Special Carnival associations often put on parades featuring outlandish floats, which often depict political and/or religious leaders, as well as recent events, in a less-than-stellar light. Many of the parades will start at 11:11 or 12:11 (because eleven is seen as a fool's number), and you can find these parades in most southern and eastern regions. Keep reading for additional information on where to visit for the best experience.
4. Best Places for Carnival in the Netherlands
Are you planning to visit the Netherlands for Carnival in the near future? Then you should prepare your trip in advance by deciding which locations you'll want to hit! Keep in mind that, during the three days of Carnival, all participating cities change their names.
Here are a few Limburg and Brabant Carnaval celebrations you shouldn't miss.
Maastricht
The Maastricht Carnival celebrations are the largest in the entire country, with a range of events and activities to take part in. If you want to experience a lot of festivity in a shorter amount of time, this is the place to be!
The most notable event is the eleven shots fired at exactly 12:11 in the afternoon of the first celebration day, which takes place after the raising of the Prince's Flag. From that point on, you can look forward to an exciting, largely outdoor Carnival experience. From a brass band competition to dancing, parades, and family-friendly events, there's something for everyone! A short hour's drive away, you'll also find plenty of celebrations going on in Eindhoven.
Tilburg
Tilburg is most known for its orchestras, concerts, and pub crawling—the perfect combination, don't you think? Of course, you can also enjoy watching the Tilburg Carnaval parade with a drink (or two) in hand!
Den Bosch
Den Bosch may simultaneously have the most family-friendly and the most unique celebrations in the Netherlands. It's notorious for its Youth Carnival, featuring a parade geared toward younger audiences (no inappropriate floats like you're bound to see in other parades). To end the Den Bosch celebrations, a doll dressed as a farmer is buried; this is a symbolic show of respect for someone named Knillis who is said to have founded the city.
Venlo
Carnival Name: Jocus Riék
The first thing you should know is that while Maastricht might have the largest celebration, Venlo has the oldest. If you visit Venlo for Carnival, you can look forward to 12+ parades, a Boétezitting event, and a farmer's wedding event. Check it out!
5. Vocabulary to Know Before Carnival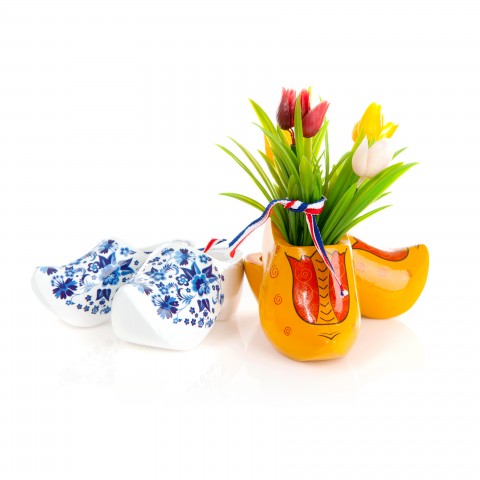 To conclude, let's take a look at some useful vocabulary associated with Carnival in the Netherlands:
Kermis (Fair) – feminine noun
Kroeg (Pub) – masculine noun
Kostuum (Costume) – neuter noun
Vastenavond (Shrove Tuesday) – masculine noun
Verkleden (Dress up) – verb
Limburg (Limburg) – neuter proper noun
Praalwagen (Float) – masculine noun
Katholiek (Catholic) – adjective
Traditie (Tradition) – feminine noun
Polonaise (Polonaise) – feminine noun
Aswoensdag (Ash Wednesday) – masculine proper noun
Feesten (Party) – verb
Kater (Hangover) – masculine noun
Brabant (Brabant) – neuter proper noun
If you would like to practice your pronunciation, head over to our Carnival vocabulary list, where you'll find recorded audio pronunciations of each word!
Final Thoughts
We hope you enjoyed our article on Carnival in the Netherlands and that you're craving even more cultural knowledge now!
Do you celebrate Carnival in your country, or maybe a similar holiday? Tell us about it in the comments!
If you can't wait to feel the Netherland's soil beneath your feet, but don't yet feel confident in your language skills or cultural know-how, you're in the right place. Here are some more blog posts from DutchPod101.com we think you'll enjoy:
And this barely even scratches the surface of everything we have in store for our students! Create your free lifetime account today to gain access to hundreds of video and audio lessons, themed vocabulary lists, and our spaced repetition flashcards. It's our aim to make learning Dutch fun, easy, and effective.
Happy learning from the DutchPod101.com team!