How many Dutch animal names do you know? Although it may not be the first thing you want to study when you start learning Dutch, knowing how to talk about animals is important in any language. After all, our furry friends play a central role in our lives! 
There are many Dutch animal words for you to discover, ranging from the names of pets to the most common bugs and reptiles. Some of this new vocabulary may be difficult to memorize, but there are plenty of words that may be easier than you're expecting. Take, for example:
Rat ("Rat") 
Kat ("Cat")
Schaap ("Sheep")
Beer ("Bear")
Vis ("Fish")
Are you ready to discover the Dutch animal world with DutchPod101? 
In this article, you'll learn the must-know Dutch animal names, animal body parts, verbs related to animals, and even some funny animal sounds in Dutch.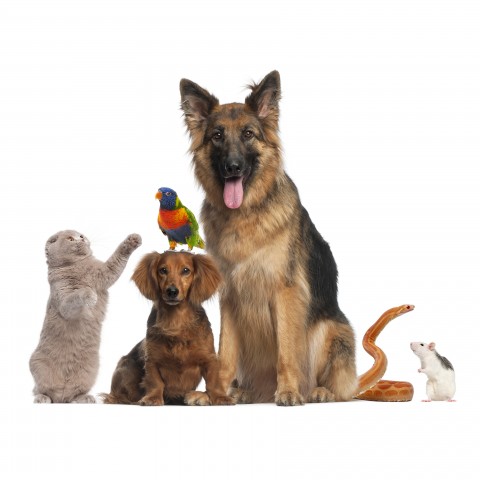 Learn some Dutch animal names with DutchPod101!
Table of Contents
1. Pets
The Dutch are pet-loving people! A 2016 survey found that over half of Dutch households have at least one pet. 
So, what are the most common Dutch pets? The most popular pet choices are dogs and cats; a 2019 survey showed that 18% of Dutch households owned a dog, while 23% owned a cat. Besides these more obvious furry friends, many Dutch households also have fish, a tame bird, or some small rodents (mice, rats, rabbits, or guinea pigs). 
Check out this Dutch animals list to learn the names of common pets (and a few fun expressions that mention them):
Kat
"Cat"
Dutch expression: Een kat in de zak kopen

Literally: "To buy a cat in the bag"
Meaning: To make a bad purchase
Hond
"Dog"
Dutch expression: De hond in de pot vinden

Literally: "To find the dog in the pot"
Meaning: To arrive just too late for supper
Muis
"Mouse"
Dutch expression: Als de kat van huis is, dansen de muizen op tafel

Literally: "When the cat's away from home, the mice dance on the table." 
Meaning: If there's no supervision, people do what they want.
Hamster
"Hamster"
Dutch expression: Hamsteren 

Literally: "To hamster"
Meaning: To hoard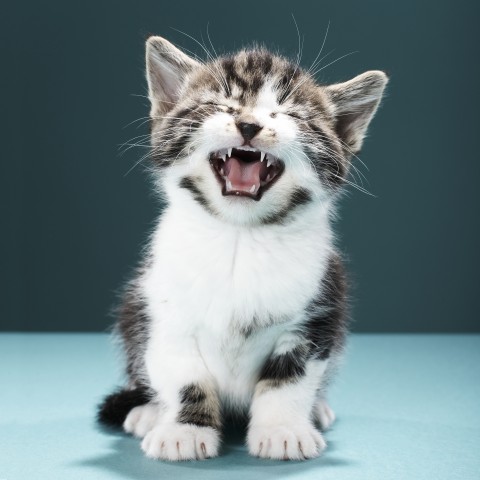 The Dutch word kat is very similar to the English "cat."
→ Are you an animal lover? Then visit our World Animal Day vocabulary list and get ready to celebrate!
2. Farm Animals
Dutch farm animals are quite similar to those in many other countries: the same-old cows, pigs, sheep, chickens, and goats. The most typical Dutch farm animal is probably the black-and-white Dutch cow, as they're so representative of scenic landscapes in the Netherlands. 
Here are the names of common farm animals in Dutch:
Koe
"Cow"
Dutch expression: Dat is een waarheid als een koe.

Literally: "That's as true as a cow."
Meaning: Sometimes, the truth is so obvious you can't miss it.
Varken
"Pig"
Dutch expression: Dat slaat als een tang op een varken.

Literally: "That hits like pliers on a pig."
Meaning: That makes absolutely no sense.
Schaap
"Sheep"
Dutch expression: Als één schaap over de dam is, volgen er meer.

Literally: "When one sheep crosses the dam, more will follow."
Meaning: If one person starts, more will follow.
Ezel
"Donkey"
Dutch expression: Zo koppig als een ezel

Literally: "As stubborn as a donkey"
Meaning: Being very stubborn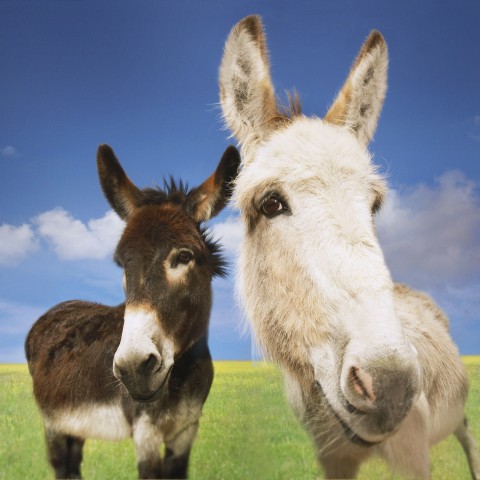 Are you as stubborn as a donkey?
3. Wild Animals
The Netherlands is a small country with relatively little nature, but don't let that fool you into thinking there are no wild animals here. The Dutch forests, plains, and bodies of water host a variety of wild animals, such as foxes, wolves, deer, and badgers.
In this section, we'll teach you the Dutch animal names for some of the most common wild animals you'll find in the Netherlands. We'll also provide the names of other wild animals, so you can talk about them when you visit the zoo! 
Vos
"Fox"
Dutch expression: Een vos verliest wel zijn haren maar niet zijn streken.

Literally: A fox loses its hair but not its tricks.
Meaning: People rarely really change.
Olifant
"Elephant"
Dutch expression: Als een olifant in de porseleinkast

Literally: "Like an elephant in the china shop" 
Meaning: Being extremely careless or tactless
Aap
"Monkey"
Dutch expression: Nu komt de aap uit de mouw.

Literally: "Now comes the monkey out of the sleeve."
Meaning: Now the truth (or someone's real character) is being revealed.
IJsbeer
"Polar bear"
Dutch expression: IJsberen

Literally: "To polar bear"
Meaning: To pace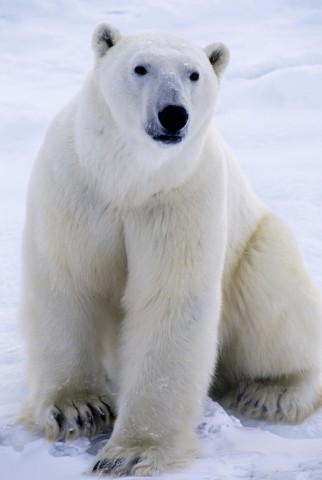 When you're pacing, the Dutch say that you're walking around like a polar bear.
4. Sea Animals
The Dutch are surrounded by water: 17% of the total surface of the country consists of water, and the Netherlands has a coastline of 230 kilometers. This is quite long, if you take the size of the country into account. 
So what kind of sea animals might you find here? There are several types of Dutch sea animals dwelling in the waters: fish, lobsters, mussels, and—the favorite Dutch sea animal—seals.
Here's a brief list of sea animals in Dutch:
Vis
"Fish"
Dutch expression: Als een vis op het droge

Literally: "Like a fish out of water"
Meaning: Refers to someone who cannot find his or her place, or who does not belong
Haai
"Shark"
Dutch expression: Naar de haaien gaan 

Literally: "Going to the sharks"
Meaning: "To go down" or "to encounter very big problems that threaten someone's or something's existence"
| | |
| --- | --- |
| Dolfijn | "Dolphin" |
| Zeehond | "Seal" |
| Walvis | "Whale" |
| Zeeleeuw | "Sealion" |
| Kwal | "Jellyfish" |
| Octopus | "Octopus" |
| Kreeft | "Lobster" |
| Zeester | "Starfish" |
| Mossel | "Mussel" |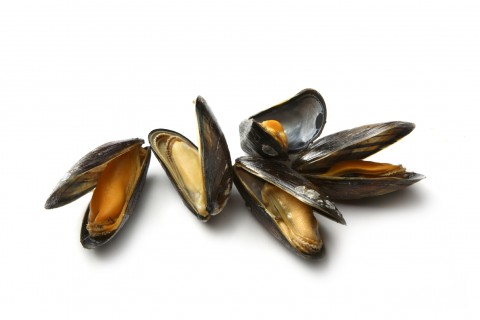 Mussels are a popular seafood in the Netherlands; have you ever tried them?
5. Bugs and Insects
Fortunately, the Netherlands is not home to a lot of scary or dangerous insects. While there are many bugs and insects present in the Netherlands, most are not very big and you'll probably have seen them before. 
Here's a Dutch animal list of the most common insects and bugs:
Mug
"Mosquito"
Dutch expression: Van een mug een olifant maken 

Literally: "To make an elephant out of a mosquito"
Meaning: To make something big out of a small problem, or to blow something out of proportion
Vlinder
"Butterfly"
Dutch expression: Vlinders in je buik hebben 

Literally: "To have butterflies in your stomach"
Meaning: To be in love
| | |
| --- | --- |
| Mier | "Ant" |
| Mot | "Moth" |
| Slak | "Snail" |
| Worm | "Worm" |
| Kever | "Beetle" |
| Lieveheersbeestje | "Ladybird" / "Ladybug" |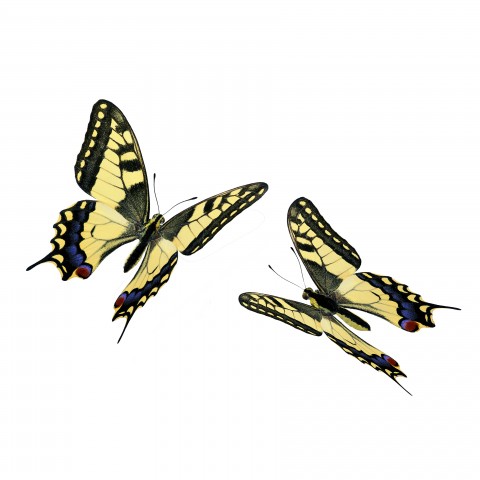 As is the case in many other countries, we refer to butterflies in the stomach when someone is in love.
6. Birds
The Netherlands has quite a lot to offer bird lovers, as the country has around 300 regular migrant and resident birds and a total of 534 bird species. The most common Dutch birds are seagulls, pigeons, crows, and sparrows. But the Netherlands also has a number of waterbirds, such as swans, ducks, and geese.
Did you know that in a city like Amsterdam, you can watch a lot of birds? And not only city birds like pigeons! Because of the canals and the bodies of water that surround Amsterdam, there are many waterbirds to watch as well. 
Learn the Dutch names for these birds so that you can point them out every time you spot one!
| | |
| --- | --- |
| Duif | "Pigeon" |
| Zeemeeuw | "Seagull" |
| Kraai | "Crow" |
| Adelaar | "Eagle" |
| Uil | "Owl" |
| Ekster | "Magpie" |
| Mus | "Sparrow" |
Zwaluw
"Swallow"
Dutch expression: Een zwaluw maakt de lente niet.

Literally: "A swallow does not make spring."
Meaning: A circumstance does not lead to a final conclusion.
Pauw
"Peacock"
Dutch expression: Trots als een pauw

Literally: "To be proud as a peacock"
Meaning: To be very proud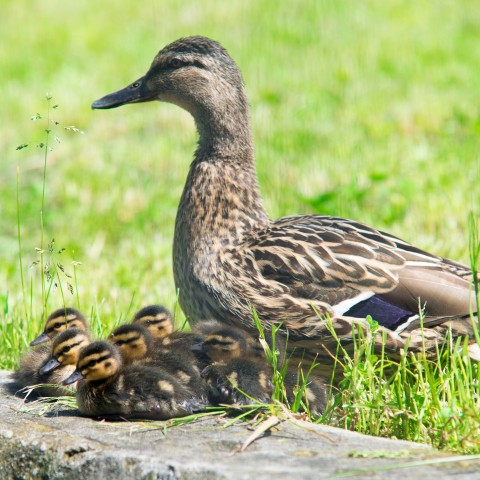 You'll be able to see a lot of ducks in Dutch ponds.
7. Reptiles & Amphibians
The Netherlands is not home to many scary reptiles or amphibians, though you may be able to see several frogs and toads in nearby ponds. You may even be able to find a snake in the Netherlands, as the country has three snake species (only one of which is venomous). But don't worry! It's not that common to encounter a snake when exploring the natural surroundings here. 
Krokodil
"Crocodile"
Dutch expression: Krokodillentranen huilen

Literally: "To cry crocodile tears"
Meaning: To feign your grief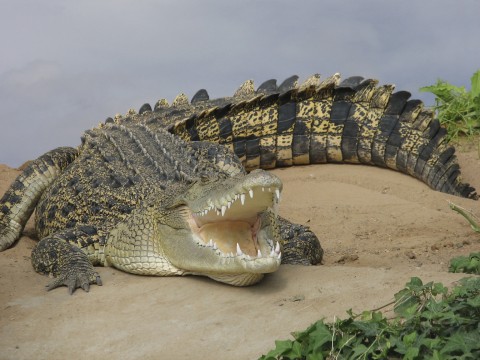 Have you ever seen a crocodile tear?
| | |
| --- | --- |
| Hagedis | "Lizard" |
| Kameleon | "Chameleon" |
| Schildpad | "Turtle" |
| Zeeschildpad | "Sea turtle" |
→ Would you like to learn more Dutch animal names and listen to their pronunciation? Then have a look at this Animal Names vocabulary list.
8. Animal Body Parts
Now that you know several Dutch animal names, it's time to learn some words that will help you describe them! Memorizing the animal body parts in Dutch will allow you to tell your new friends about the time you saved a bird with a broken wing, or the time your dog got its fur all dirty. Take a look:
| | |
| --- | --- |
| Staart | "Tail" |
| Vleugel | "Wing" |
| Haar | "Hair" |
| Vacht | "Fur" |
| Veer | "Feather" |
| Tand | "Tooth" |
| Hoektand | "Fang" |
| Klauw | "Claw" |
| Hoorn | "Horn" |
| Hoef | "Hoof" |
| Bek | "Mouth" |
| Snavel | "Beak" |
| Vin | "Fin" |
| Tentakel | "Tentacle" |
| Maan | "Mane" |
| Slurf | "Trunk" |
| Antenne | "Antenna" |
| Poot | "Leg" |
| Schub | "Scale" |
9. Animal Verbs
You can now name a variety of animals in Dutch and list their unique body parts…just one more thing is missing. Below, you'll find several verbs related to animals that you can use in your next conversation!
| | |
| --- | --- |
| Miauwen | "To meow" |
| Blaffen | "To bark" |
| Brullen | "To roar" |
| Zoemen | "To buzz" |
| Grommen | "To growl" |
| Spinnen | "To purr" |
| Galoperen | "To gallop" |
| Bijten | "To bite" |
| Steken | "To sting" |
| Krabben | "To scratch" |
| Likken | "To lick" |
| Aaien | "To pet" |
| Temmen | "To tame" / "To train" |
| Voeden | "To feed" |
| Vaccineren | "To vaccinate" |
10. Animal Sounds in Dutch
The onomatopoeia used for animal sounds varies greatly from one country to another, often resulting in hilarious situations when comparing animal sounds. Let's take the rooster, for example: 
English: cock-a-doodle-doo
Swedish: kuckeliku
Spanish: qui-qui-ri-qui
For your entertainment, here are the most popular animal sounds in Dutch.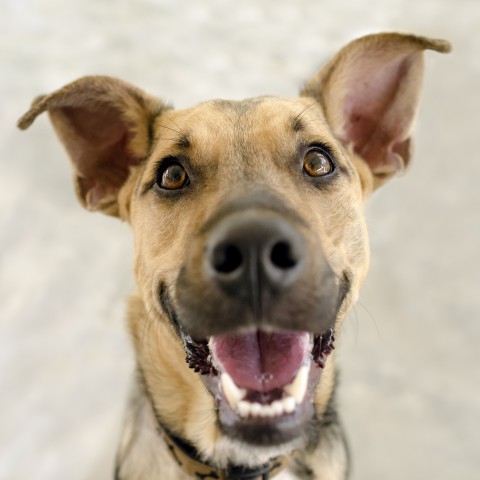 How does barking sound in Dutch? Woef!
| | |
| --- | --- |
| Miauw | (Cat) |
| Woef | (Dog) |
| Boe | (Cow) |
| Bêêê | (Sheep) |
| Roekoe | (Pigeon) |
| Kukeleku | (Rooster) |
| Kwak | (Duck) |
| Grrr | (Growling sound) |
| Oe oe | (Owl) |
| Kwaak | (Frog) |
| Knor knor | (Pig) |
→ Would you like to learn more animal sounds in Dutch? Then have a look at our Sounds That Animals Make vocabulary list, and don't forget to listen to the recorded examples of these Dutch animal sounds.
11. How DutchPod101 Can Help You Learn More Dutch
In this guide, you've learned many Dutch animal names for pets, farm animals, insects, and much more. Now you'll be able to talk with your Dutch friends about their pets or ask them about their favorite animals.
Did we forget any other important animals? Or would you like to know other animal sounds in Dutch? Please share with us in the comments below!
Make sure to explore DutchPod101.com, as we have plenty of free resources to help you practice your grammar and many useful vocabulary lists with audio recordings to help you learn new words.
Remember that Premium PLUS members can also take advantage of our MyTeacher service for 1-on-1 coaching. This way, you can practice your Dutch speaking skills with your own private teacher through interactive exercises and personalized feedback.
Happy learning!