As a new Dutch learner, you may be concerned about your lack of vocabulary. But we have good news: Having access to an extensive and complete list of Dutch words for beginners will surely help you master the Dutch language. 
It could be frustrating not being able to understand someone or explain yourself because you don't know certain Dutch words. But the truth is, you don't need an immense vocabulary to begin holding conversations. Once you learn the beginner words, you'll already be able to manage yourself in everyday situations. Take it step by step, learn one beginner Dutch word each day, and you'll soon have a solid base on which to build your Dutch skills. 
In this article, we'll provide you with a list of over 200 beginner Dutch words that will allow you to communicate with native speakers. And rest assured we'll be covering all the bases: pronouns, verbs, numbers, nouns, conjunctions, adjectives, and adverbs. 
Let's get started!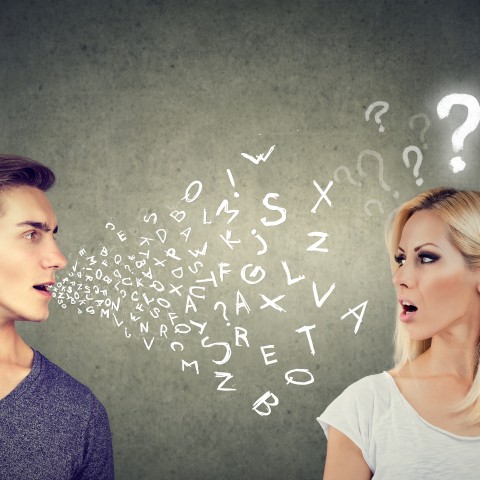 Start building your Dutch vocabulary with these 200+ Dutch words for beginners.
Table of Contents
1. Pronouns
There are several pronoun categories in Dutch that you should become familiar with, though you should first focus on the personal subject pronouns ("I" / "you" / "she" / etc.). Let's take a look at these crucial beginner Dutch words. 
Personal Subject Pronouns
Personal subject pronouns replace the subject of a sentence.
Kai

spreekt Nederlands. ("Kai speaks Dutch.")

Hij

spreekt Nederlands. ("He speaks Dutch.")
| | | |
| --- | --- | --- |
| Person | Dutch pronoun | English |
| 1st person sg. | Ik | I |
| 2nd person sg. | Jij / U | You (casual / formal) |
| 3rd person sg. | Hij / Zij | He / She |
| 1st person pl. | Wij | We |
| 2nd person pl. | Jullie / U | You (casual / formal) |
| 3rd person pl. | Zij | They |
Impersonal Pronouns
When you're not referring to a person, you can use an impersonal pronoun. Luckily, the Dutch language has only one of them:
Het ("It")
Het doet pijn. ("It hurts.")
Het is niet waar. ("It is not true.")
Het is belangrijk. ("It is important.")
However, there is one important difference between Dutch and English impersonal pronouns: In Dutch, you can use het for plural nouns, while you can't do the same with "it" in English.
Het zijn goede buren. ("They are good neighbors.")
Demonstrative Pronouns
The Dutch demonstrative pronouns are: 
Dit ("This")
Deze ("This" / "These")
Dat ("That")
Die ("That" / "Those")
To understand how to use the demonstrative pronouns, it's important to remember that there are two types: dependent and independent: 
Die film is leuk. ("That movie is nice.") – dependent
Dat is leuk. ("That's nice.") – independent
As you might have noticed, the dependent demonstrative pronoun precedes a specific person or thing: that movie, not the other one. However, the independent demonstrative pronoun can also stand alone, meaning it does not have to precede a noun.
Interrogative Pronouns
Wie? ("Who?")
Wie is daar? ("Who's there?")
Waar? ("Where?")
Waar ben je? ("Where are you?")



Wanneer? ("When?")
Wanneer ben je geboren? ("When were you born?")
Wat? ("What?")
Wat doen we vanavond? ("What are we doing tonight?")
Waarom? ("Why?")
Waarom lach je? ("Why are you laughing?")
Indefinite Pronouns
Alles ("Everything")
Niets ("Nothing")
Iets ("Something")
Iedereen ("Everybody")
Niemand ("Nobody")
Iemand ("Somebody")
2. Verbs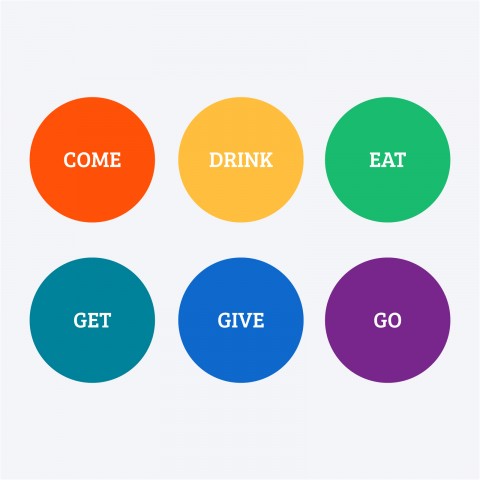 Do you know the Dutch translation of these common but crucial verbs?
Below, you'll find a list of the 50 most useful Dutch verbs for beginners. Keep in mind that we have an entire article dedicated to verbs in Dutch, in case you want to dive deeper. 
| | |
| --- | --- |
| Kunnen | To be able to / Can |
| | |
| --- | --- |
| Vragen | To ask / To request |
| | |
| --- | --- |
| Antwoorden | To answer / To reply |
| | |
| --- | --- |
| Zoeken | To look for / To search |
| | |
| --- | --- |
| Vinden | To find / To discover |
| | |
| --- | --- |
| Beginnen | To begin / To start |
| | |
| --- | --- |
| Blijven | To stay / To remain |
| | |
| --- | --- |
| Vasthouden | To hold / To hold onto |
3. Numbers
As a Dutch beginner, you probably won't find yourself needing to manage a lot of numbers. In most situations, you'll be able to get by with the numbers 1-10 (plus zero).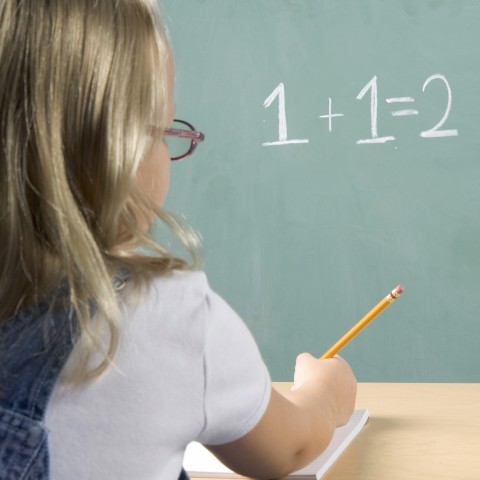 Let's learn how to count in Dutch.
0       Nul
1       Eén
2       Twee
3       Drie
4       Vier
5       Vijf
6       Zes
7       Zeven
8       Acht
9       Negen
10      Tien
Would you like to learn some additional Dutch numbers and their pronunciation? Then have a look at this Dutch numbers vocabulary list.
4. Nouns
Nouns represent people, places, or things. Dutch nouns are used with an article, which may be either het or de. Masculine and feminine words generally get de, while all neuter words get het. Let's have a look:
Masculine
Feminine
Neuter
Definite singular

De

man 
"

The

man"

De

vrouw 
"

The

woman"

Het

huis 
"

The

house"
Definite plural

De

mannen 
"

The

men"

De

vrouwen 
"

The

women"

De

huizen 
"

The

houses"
Indefinite singular

Een

man 
"

A

man"

Een

vrouw 
"

A

woman"

Een

huis 
"

A

house"
There's not always a good explanation for why a Dutch word is assigned a specific gender—not to mention that Dutch words have no clear gender indication. It's something you have to learn by heart or develop an intuition for. To help you start doing this, we'll list each of the nouns below alongside their article. 
Time
| | |
| --- | --- |
| De (na)middag | The afternoon |
Places
Technology & Internet
Home
| | |
| --- | --- |
| Het toilet | The toilet / The restroom |
City & Transportation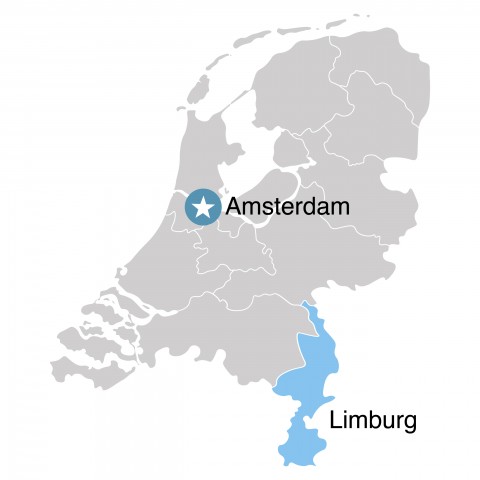 These nouns can definitely be helpful when you're traveling through the Netherlands.
| | |
| --- | --- |
| De taxi | The taxi / The cab |
People
| | |
| --- | --- |
| De vrouw | The woman / The wife |
| | |
| --- | --- |
| De man | The man / The husband |
| | |
| --- | --- |
| De echtgenoot | The spouse (m.) / The husband  |
| | |
| --- | --- |
| De echtgenote | The spouse (f.) / The wife |
| | |
| --- | --- |
| De vriend | The friend / The boyfriend |
| | |
| --- | --- |
| De vriendin | The friend / The girlfriend |
Body
| | |
| --- | --- |
| Het oog / De ogen | The eye / The eyes |